Been a bit lazy recently, both in terms of getting out and about, and in updating the blog. Recent additions have mainly been of the mothy type, a good week with the trap meaning I'm still way ahead of my species total from previous years. Away from the moths I got myself another springtail tick with the blind soil dwelling species
Protaphorura armata
, several of which were left briefly exposed when I lifted up a flower pot.
Protaphorura armata
The garden is well and truly in flower now, and attracting lots of bees and other pollinating insects. New for the year were several of the common mining bee
Andrena flavipes
, whilst the red mason bees were busy, but not interested in being photographed. More cooperative were the mint moths that had appeared right on cue, and the shiny Rosemary Beetles that have appeared out of nowhere. There were also several of the common micro moth
Argyrotaenia ljungiana
, a pretty little species which seems to pop up just about everywhere.
Andrena flavipes
Mint Moth
Rosemary Leaf Beetles getting busy
Argyrotaenia ljungiana
The moth trap had been fairly quiet recently, but was lit up at the start of May by a lovely Chocolate-tip, along with a supporting cast of Chinese Character, Flame Shoulder and the first Cockchafers on the year. The escapee list also continued to grow, with red twin-spot carpet and pebble prominent both showing a clean pair of heels!
Chinese Character
Cockchafer
Chocolate-tip
Flame Shoulder
Briefly breaking up the stream of moths, a very bright 22-spot Ladybird was a nice find in the garden, as was a large red damselfly hawking for aphids. Moths were soon back on the agenda though, with scorched carpet and maiden's blush the best of the recent finds.
22-spot Ladybird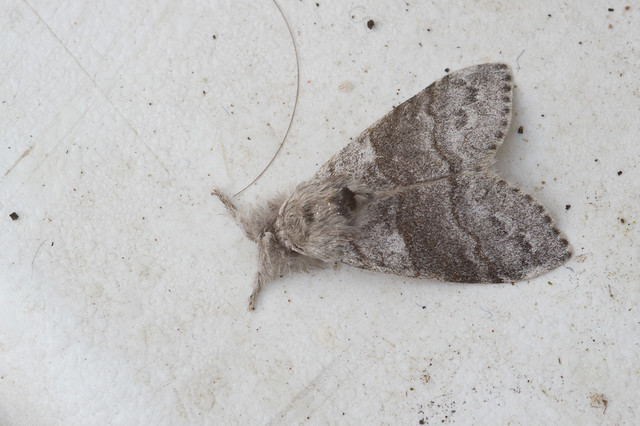 Pale Tussock
Cochylis atricapitana
Garden Carpet
Small Phoenix
Scorched Carpet
Maiden's Blush
Green Carpet
Common Pug
White-shouldered House Moth
Total: 217 Species - see all the photos here
Lifelist 1317 Species
Additions:
Protaphorura armata
and the micro moth
Notocelia cynosbatella